Cosmopolitan Diva is a carbonated fermented apple wine based drink, filtered through gold. It's suitable for ladies thanks to mild alcohol content of only 5 to 5.5 percent, and its fruity sweet taste.
Volume: 750ml
Packaging: Glass bottle with cork
Brand: Cosmopolitan Diva
Origin: Latvia
ABV: 5.5% (may vary a little due to different packages)
Calories per 125ml: 85 - 95 KCal
- Suitable for vegans
- Gluten-free
- No artificial colors
Serving: Enjoy CHILLED and match with fruit desserts, cakes and light creamy cheeses. It is ideal as an aperitif. Best served between +10 degree Celcius and +12 degree Celcius.
Storage: At 0 to +20 degree Celcius
Warning: Bottle contains high pressure. Avoid shaking. Point the bottle away from others and yourself when removing the cork.
Producer: Latvijas balzams AS, A. Caka iela 160, Riga, LV-1012 Latvia
Importer: Viet Nang Pty Ltd
Address: Level 3, VinaTea Building, #46, Tang Bat Ho Street, Pham Dinh Ho Ward, Hai Ba Trung District, Hanoi, Vietnam
IMAGES OF COSMOPOLITAN DIVA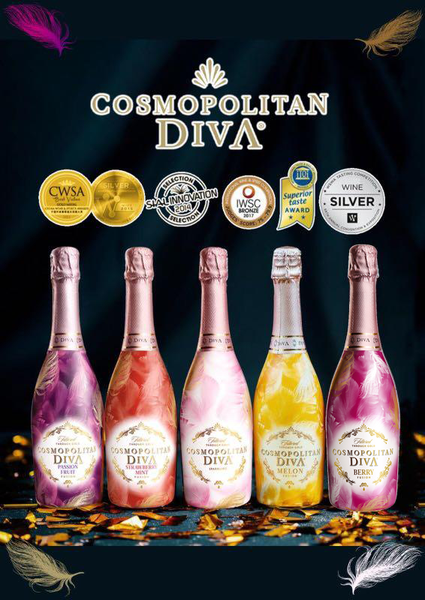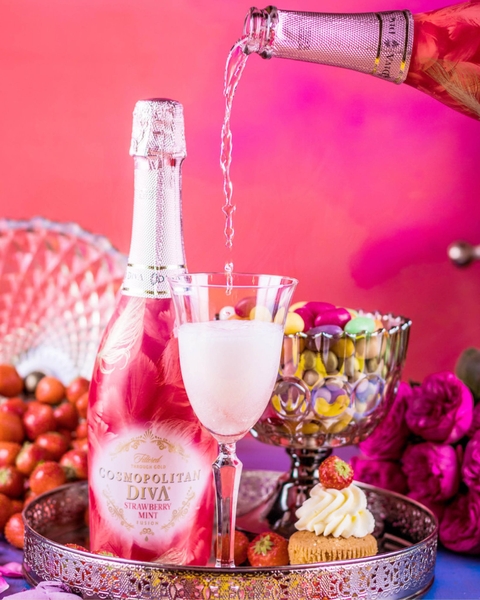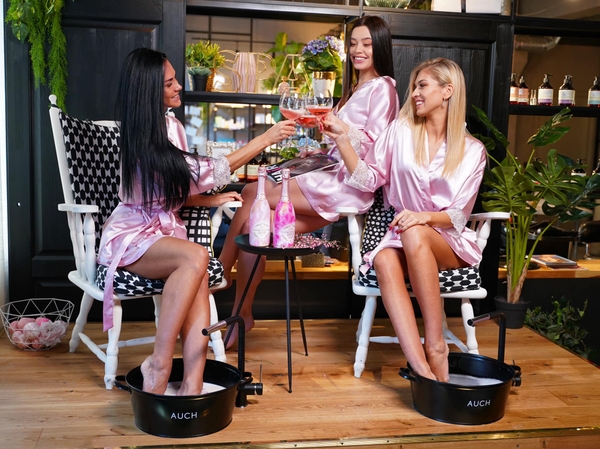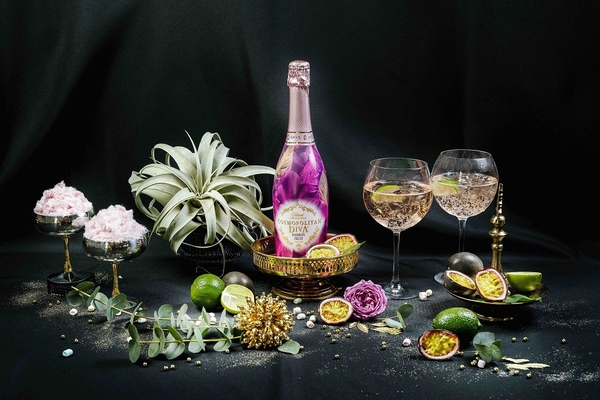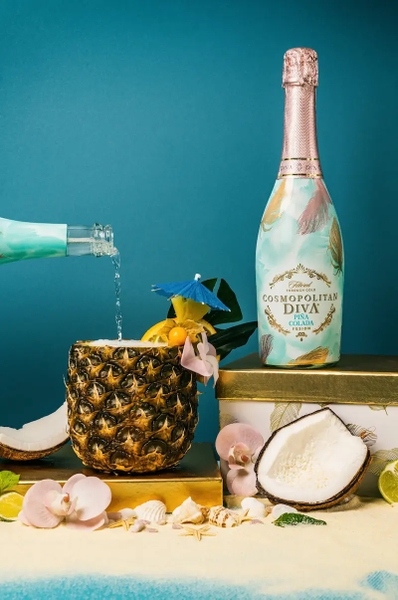 ABOUT AMBER BEVERAGE GROUP (ABG)

Amber Beverage Group's logo.
Amber Beverage Group is a rapidly growing global spirits company, whose products are found in millions of households and venues across the globe. ABG core brands are Moskovskaya® Vodka, Rooster Rojo® Tequila, KAH® Tequila, The Irishman® Whiskey, Writers' Tears® Whiskey, Riga Black Balsam®, Cross Keys Gin® and Cosmopolitan Diva®. ABG produces, bottles, markets, distributes, exports, and retails a comprehensive range of beverages of which it owns more than 100 and is responsible for marketing and distributing 1,300 third-party drinks brands, spanning everything from premium vodka and sparkling wines to speciality Mexican tequilas and Irish whiskeys.
The company has grown from its original core production business established in 1900, to a global spirits industry player that unites around 2,050 employees in almost 20 companies in the Baltic States, Austria, Australia, Germany, Ireland, Mexico, and the United Kingdom.