Kozak vodka is an authentic Ukrainian product. Made according to the original Cossacks recipe, fully reflects the spirit of that time.
Ukrainian design emphasizes the main idea of product positioning. Embossing in the form of falcon is symbolizes Ukrainian coat of arms which means freedom. Horseshoe on the bottom is a symbol of Cossack's good luck.
Kozak is an original vodka with remarkably smooth taste and soft finish.
"Be Alive!
Feel the spirit of freedom!
Get ready for new experience and unforgettable adventures.
Enjoy it until the last drop.
Life is too beautiful to spend idle!"
Price: Please contact us for more information
Volume: 500ml
Packaging: Glass bottle
Origin: Ukraine
Brand: Kozak
Sub-brand: Classic
Alc: 37.5%
Manufacturer: National Vodka Company - Bayadera Group
Address: Ukraine, 19632, Cherkasy region, Stepanky village, Smilyanske highway 8-th km, building 2
Importer & distributor: Viet Nang Company Limited
Address: Level 3, VinaTea Building, No.46, Tang Bat Ho Street, Pham Dinh Ho Ward, Hai Ba Trung District, Hanoi, Vietnam
KOZAK'S STORY
Kozatska is originally the nobility of the Cossacks' spirit itself. It is a heroic message from the glorious past to lion-hearted, determined, steadfast descendants – real Cossacks. It is for those, who are able to stand up for their own dignity. They are Cossacks who have a flair for hosting really friendly banquettes for undoubtedly tough men, where the brand Kozatska will be the main drink on the table.
ABOUT NATIONAL VODKA COMPANY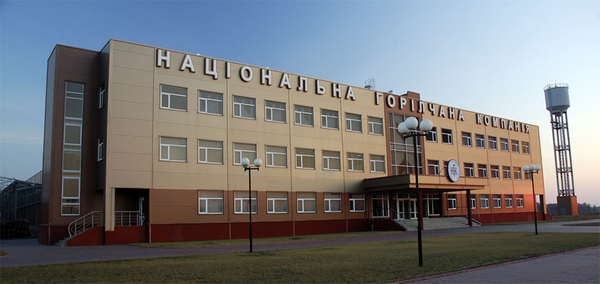 Bayadera Group's National Vodka Company in Chersaky region, Ukraine. (Image: Bayadera Group)
- This modern high-tech enterprise was built in 2005 in Cherkasy region, where the largest supply of mineral and freshwater resources is concentrated.
- The factory's technologists have created more than 100 signature recipes of distilled beverages. Innovative production developments are protected as intellectual property. The factory owns 18 unique patents.
- The capacity of the factory allows to produce more than 150 mln bottles a year.
- The factory is equipped with the most advanced facilities of global leaders based in Italy and France: Ital Project, Accadueo Impianti DeLonghi, Sigma, CLIMAVENETA, Imaje Light Jet Vetro and others.
- Usage of more than 40 kinds of natural ingredients (honey, linden tree flowers, mint, chamomile, dried bread, cinnamon, ginseng, dried fruit and berries) allows to create our own unique aroma spirits, which make the taste and the flavor of the vodkas one-of-a-kind.
- The factory's own laboratory is equipped with the most advanced facilities, which makes it possible to control the quality of the goods at each stage of production.
- The enterprise is ISO 9001:2008 and ISO 22000:2005 certified by quality management systems and processes of alcohol beverages production.
- The company's assets are 187 national and international prestigious awards: 46 diplomas, 114 gold, silver and bronze medals, 12 most significant awards – stars for quality, and 15 Grand-prix of the worldwide tasting contests.