Price: VND 248.000/kg
Net Weight: >200g/pack
Description: Frozen, vacuum-packed. It is a bit different from Organic pork shoulder (Option 1) because the fat distributes all along the meat so it becomes softer.
The product is frozen right after slaughtering and preliminary processing to make sure its fresh and clean.
Origin: Bao Chau Organic Farm, SocSon, Hanoi, Vietnam
Livestock technology: E.M technology (Effective Microorganism) Japan.
How to cook: Porridge, làm mọc, mince, ground pork, jellify,fry...
Preservation: Keep refridgerated at 2 - 4 degrees Celcius or frozen fridge.
What is the organic pork?
Their foods are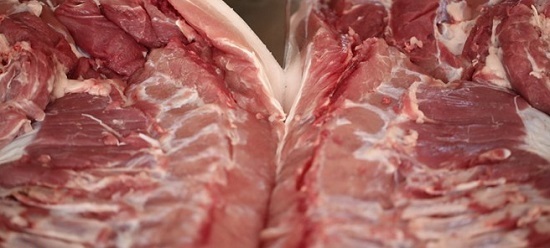 Organic pork. (Picture: Zing)
Organic food such as rice bran, corn, soybean and etc, they are not finished products.
The foods do not contain growth hormone, weighting compound or lean substance, it helps the pig grow better, healthier, desease-free without using the antibiotic.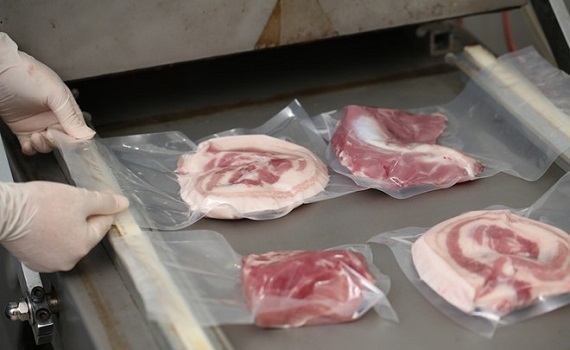 The worker is packing the organic bacon with the closed security environment and food sanitation. (Picture: Zing)
Clean source of food will make the healthy pig, high Enzym increases the organic pig's resistance and organic pork can be preservated longer after frozen(Within 5 months from the date of manufacture).
High protein, low water rate in the organic pork made the meat stringly and increases the percentage of the meat.
Environment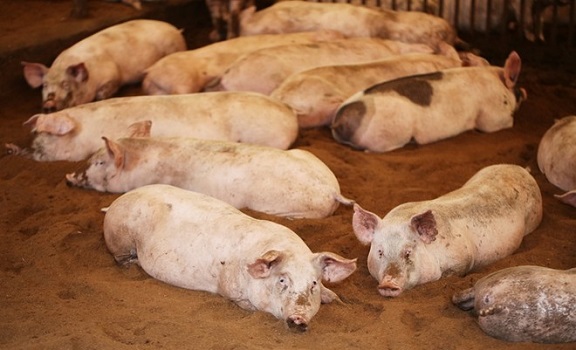 Organic pig in the clean farm (Picture: Zing)
On the farm, organic pig is raised indoor and farm that use E.M (Effective Microrganisms) of Japan.
Instead of using the cement ground, organic pig lies in the place that already prayed with E.M liquid, all of the wastes will be decomposited by the effective microrganisms. This technology is helping the farm became cleaner and keep the bad smell away as well as flies and mosquitos.
Moreover, while slaughtering, organic pig gets electric shock so they will not be stress.
Organic pork is the top choice
Eventually, All packaging specifies the manufacturer, date (the day of slaughter, packing,expiring date) clearly. Consumers can enjoy their foods without worrying about the source of food and health of your famiy.
THE CONCERN POSTS: