Some people say we make the best craft beer in Saigon, Vietnam. Enter the Darkness and decide for yourself...
Heart of Darkness is all about duality. Good and evil. Sane and insane. Big, bold, crafted brews that will challenge the way you think about beer. Thirst quenching, session beers that will have you bouncing off the walls. Hop bombs that will give you a kick-to-the-teeth, while still being still balanced and smashable.
BiA by Heart of Darkness is a light, crisp and refreshing Czech-style Pilsner with a twist.
Price: VND 52.000 per can
Volume: 330ml
Brand: BiA by Heart of Darkness
Type of beer: Crafted Pilsner
Style: Czech
ABV (alcohol by volume): 5%
IBU (International Bitterness Units): 24
Award: Champion Pilsner of Asia, Asia Beer Championships 2021
Manufacturer: Heart of Darkness
Address: No.30, Street No.4, Vietnam - Singapore Industrial Area, Thuan An Town, Binh Duong Province, Vietnam
HEART OF DARKNESS' STORY
The story begins during Founder & CEO John Pemberton's time living in New York City during the 2000's where he fell in love with the American craft beer scene and its never-ending pursuit of quality and innovation.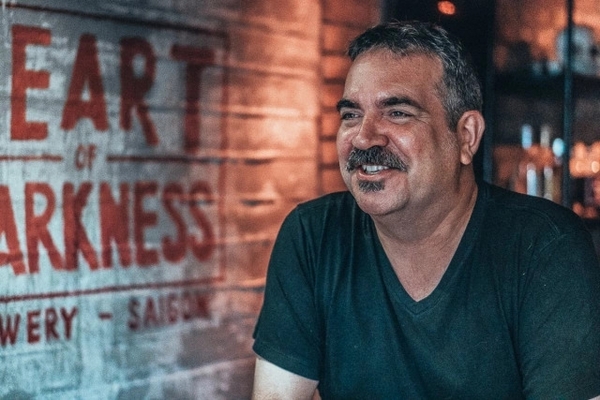 Founder & CEO John Pemberton. (Image: HeartofDarknessBrewery.com)
Fast forward ten years and that love materialized when Heart of Darkness was founded in 2016 by a group of friends living in Saigon with the goal of becoming Asia's premium craft beer brand.
Reflecting those inspirations, Heart of Darkness produces over 100 new beers a year and has collected numerous medals in competitions around the Pacific rim.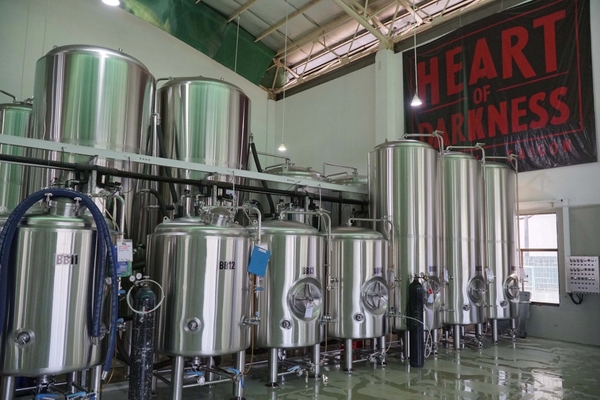 Heart of Darkness' brewery. (Image: HeartofDarknessBrewery.com)
Heart of Darkness brewery is located about 20km north of Saigon, Vietnam with a flagship gastropub in Saigon city center of District 1. Our product is available nationally in Vietnam serving an ever-growing number of accounts in North, Central and Southern regions.
In addition to Vietnam, Heart of Darkness is currently being distributed internationally in Thailand, Singapore, Cambodia, Taiwan, Hong Kong. May of 2019 marks our first international venue with the opening of Heart of Darkness Singapore.
WHY "HEART OF DARKNESS"?
The novel Heart of Darkness was written in 1899 by Joseph Conrad and was John's favorite book as he grew up in England.
The book is about the spirit of exploration, the desire of quenching ambitions, which has always fueled humanity's journey into the dark unknown. This is the prime inspiration behind the naming the company, Heart of Darkness.