Almak's smoked-boiled "Bavarian" pork brisket is a tasty delicacy that can be taken as a separate dish, as well as added to soup, making salads, sandwiches and much more. It could also make a delicious recipe for pasta.
Price: VND 245.000 per pack
Net weight: 400g
Packaging: Vacuum-sealed
Origin: Russia Federation
Brand: Almak
Ingredients: Pork, drinking water, salt, garlic, stabilizers.
Storage: 90-day shelf life at a storage temperature from 0 C to +6 C and humidity of 75 +/- 5%. Use within 05 days after opening the package, at a storage temperature from 0 C to +6 C and relative humidity ( 75 +/- 5)%.
Manufacturer: Baltic Product LLC
Address: 236038, Kaliningrad, st. Yuri Gagarina, 58
Importer & distributor: Nguyễn Hồng Company Limited
Address: 35/158 Nguyễn Văn Cừ, Long Biên, Hà Nội
ABOUT ALMAK
The Almak brand first appeared on the market in 1997.
In the late nineties, the founders of Almak chose the name of a star in the constellation Andromeda for their new venture.
In 1997, the company, consisting of 43 employees, began its activity with the sale of imported meat and sausages. "And in what way are we worse than meat producers in Poland and Lithuania?" - the founders of "Almak" asked themselves this question, and answered it by supplying new high-tech imported equipment and inviting foreign technologists to train personnel from Denmark, Spain, Germany, Lithuania and Poland.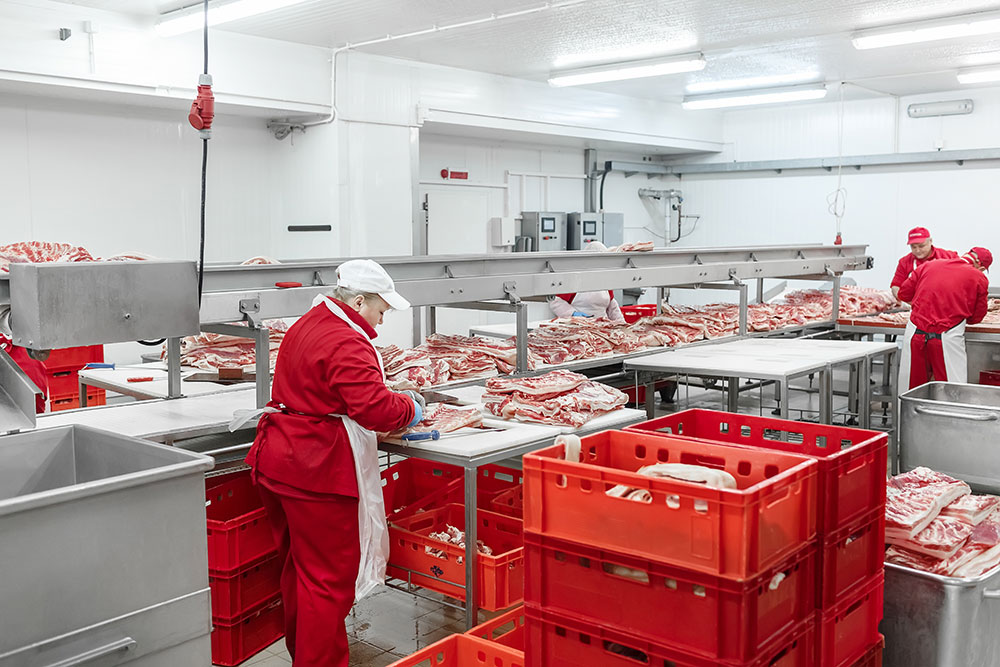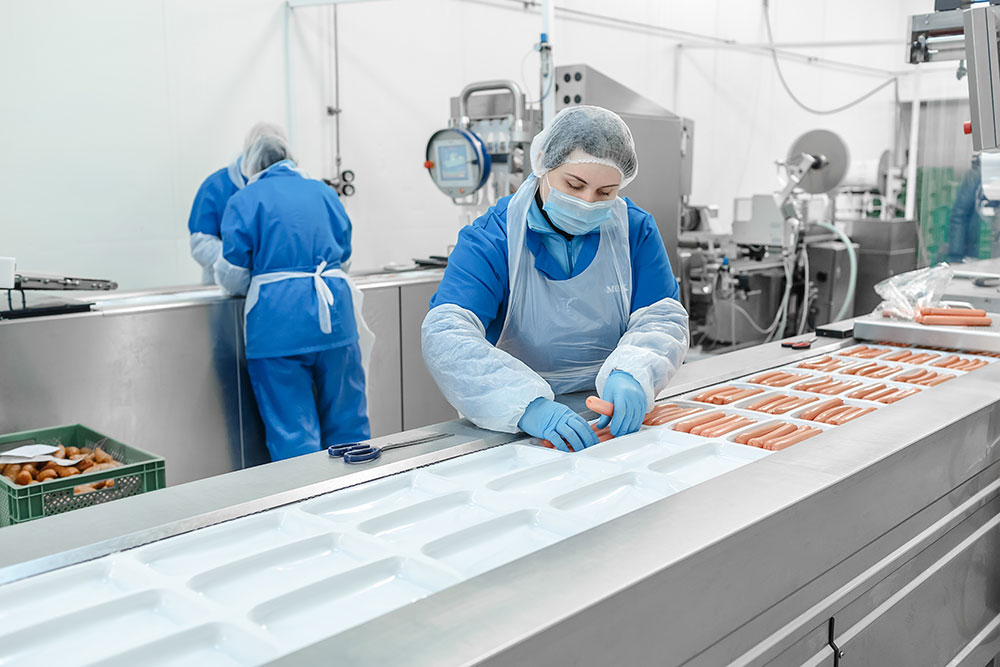 Almak's facility in Kaliningrad, Russia. (Image: Almak.ru)
Almak's factory is certified according to the ISO 22000 system, this is a quality and food safety management system, which provides for control at absolutely all stages of the production process.
According to the indicators of epidemiological protection, our plant was assigned the III level of the compartment. Almak always has a valid veterinary certificate.
Chilled pork is used for the production of products. Kaliningrad farms supply beef, poultry, whole milk and natural chicken eggs. The high quality of finished products is ensured by strict control of incoming raw materials and a high level of sanitation in production. The assortment of the plant today comprises more than 200 names of finished products.